About
BUSINESS STRUCTURE
Sidi Construction Pty Ltd
Company Director: Corey L Parsons Builders Reg 12758

COREY PARSONS
Sidi Construction Pty Ltd was established in October 2009. Prior to this I worked with Gavin Construction and Northerly Group, Western Australia. My roles covered a broad range of construction disciplines including industrial, commercial, and multi-residential. I am a registered builder and hold a keen interest in property development.
I was born into the building industry, and developed a passion for construction early in life through sharing the experience with my grandfather during weekends and school holidays. Now with the creation of my own company, Sidi Construction, I hope to grow into a position of prominence in the Western Australian industry.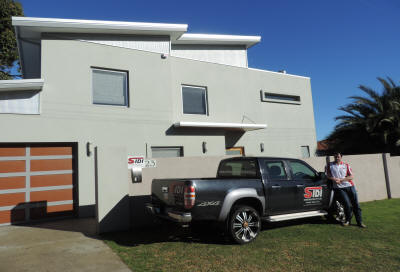 I bring a wealth of experience to every project, with over 10 years in construction management, and I am responsible for the day to day management of our various site managers, on-site staff and sub-contractors. I ensure that my projects are completed on program and in accordance with our OH & S and quality procedures.

My leadership ensures the best possible result time after time. I have vast industry knowledge, the ability to succeed in a competitive market, and a passion for the task at hand. My role as Managing Director includes quality assurance, strategic planning, and customer liaison. If you select Sidi Construction for your project, you know that you are getting my personal commitment to a successful outcome.
As a strong believer of helping people I plan to assist in the development of neighbouring third word countries.